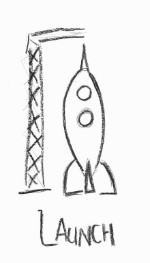 Launch your Company
BMS Management offers the following services for this stage of your company:

(All our services come with a full 100% money back guarantee)
Sparring and Business Coaching
Act as soundboard and monitor the delivery of commitments. Meet bi-weekly to discuss current and new developments of your venture and its industry regarding:
o Strategy, Tactical and Operational Matters
o Company, Customer/Consumer, Competition aspects
o Marketing mix: Product, Price, Promotion, Place
BMS Management will follow-up on set deliverables within the agreed and communicated time-frames. Furthermore, BMS Management is on the outlook of new market-trends, events and important news that could have impact on your venture.
Part of the coaching also means that your company has access to:
o The BMS Management Professional Network
o The BMS Management library of Business Literature
o E-mail support to receive ad-hoc business advice
o Frequent updates on developments on your industry
o Access to the quarterly networking drinks organized by BMS Management
Identify various ways to enter the market and define together with the client what best approach to take. We also identify the implementation of strategic partner relationships and direct sales channels, where applicable. The service includes the creation of a step-wise project plan, detailed description of how to launch a pilot project and a time schedule with commitments and deliverables for the venture's participants.

Participation of BMS Management
In certain cases, BMS Management is willing to become member of the Board of Advisors of your venture.