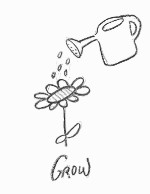 Grow Your Company
BMS Management offers the following services for this stage of your company:

(All our services come with a full 100% money back guarantee)
Investor Pitch (one A4 paper)
BMS Management will create a One Pager with a concise and enticing description of the business model and the investment opportunity. This document summarizes the business plan and can be used to send to investors, sponsors and money lending parties.
Attract additional capital by approaching venture capitalists, business angels and request funding by applying for government grants and subsidies and other means of financial support.
Find partners, companies or organizations that could contribute to the launch of your venture. Act as ongoing representative/ambassador for your venture at network events.