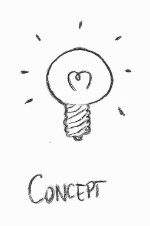 The Business Plan
BMS Management offers the following services for this stage of your company:
(All our services come with a full 100% money back guarantee)
In this intensive 30 minute session, the entrepreneur will pitch his business proposal in 5 minutes. We will then interview you and analyse your business model in an effective and to-the-point way. At the end of the session, we will put your ideas and proposal into a workable framework. This session will help you to quickly assess the viability of your business idea and you will receive helpful action points to follow-up to bring your idea into fruition.
We will proofread your venture's business plan and approach it from two different perspectives:
1. Check for readability, logic, consistency, completeness, spelling mistakes and lay-out of the business plan
2. Challenge the feasibility and soundness of the business proposal, test the assumptions and assess the credibility of the business plan
The review is preceded by an intake meeting, where the entrepreneur's motivation, drivers and commitment will be evaluated.
The feedback and comments on the Business Plan will be presented in an intensive interactive session where simultaneously the business plan will be improved and updated.
This is the logical next step following the Business Plan review. We will rewrite the business plan in such a way that it highlights the essentials. We will particularly focus on the business potential, so that future investors or partners are able to swiftly comprehend it and feel enticed by the proposal.
The updated Business Plan will be used as a strategic growth guideline and also as an internal management dashboard to monitor progress. It will include practical financial projections, a value-creation oriented approach, KPI's, and Go-No Go decision points.
Furthermore, we will verify assumptions made in the plan regarding market size and market readiness. We will support the business case with additional market data and other relevant information.
We will identify the different customer segments for your product or service. We will also estimate the size of the market and forecast how current and future market developments will have an impact on the business case.